Brennan blog posts were viewed 13,622 times in 2019. Reviewing our most-searched blog topics helps us construct a list of the marine industry's most critical topics and those most pertinent to our company. So, what were the most-searched topics?
Most-Searched Blog Topics of 2019
2019 marked the 100th anniversary of J.F. Brennan Company. We celebrated the hard work, dedication, and ingenuity that brings our company into its second century.
We also pride ourselves on being innovative leaders, aiming to provide expertise and resources for our industry. Included in this list are topics we'll likely revisit in 2020, as we improve upon our current understanding of regulations and industry news. As for 2019 -- Here we go!
Cofferdams 101: Different Types and Construction Methods on Waterways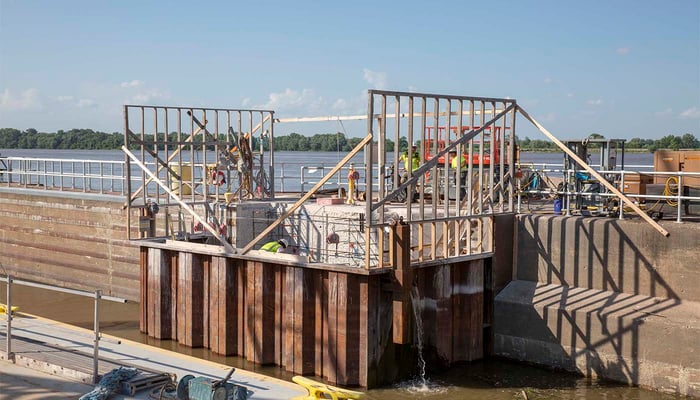 Working around water poses a plethora of challenges. There are always two parts of a water-based project, the above and below water sections. Access to the above water section is easy, however when working below the waterline access is not that easy. One of the more apparent issues is what do you do when the water is in the way of your work? One solution is to build a cofferdam.
7 Cost-Drivers of a Dredging Project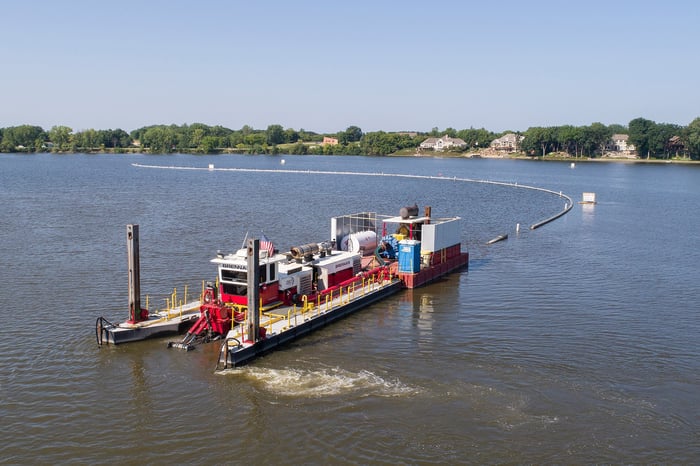 Dredging projects are complex affairs that involve many components and significant planning before execution. The intricacy of these projects means that pricing is often multifaceted. Here are seven common areas that drive overall costs on a dredging project. We are often contacted for advice during the conceptual phase of a dredging project.
Effective Solutions for Underwater Scour Repair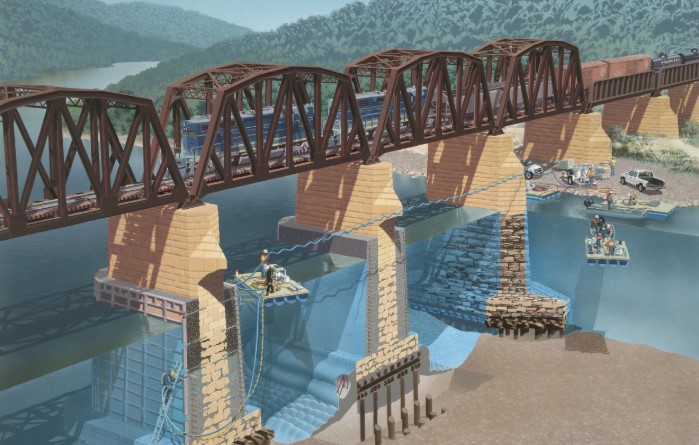 According to the United States Department of Transportation, underwater scour is the leading cause of bridge failure, ahead of both collisions and overloading. As many bridges sit over water, the potential dangers of scour cannot be ignored. There are many solutions to scour problems. However, there are two options that we find the most effective.
Advantages vs. Disadvantages of Turbidity Curtains for Environmental Dredging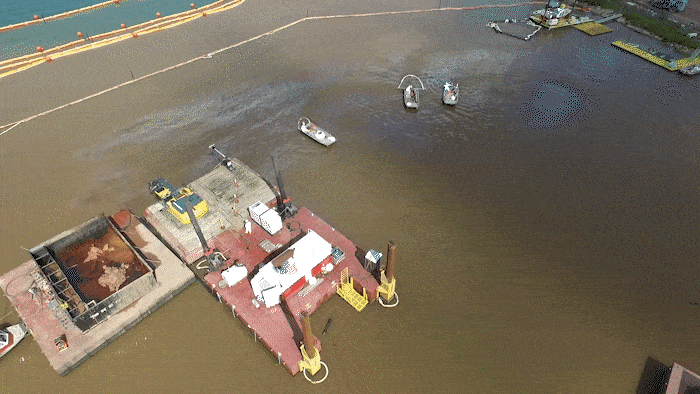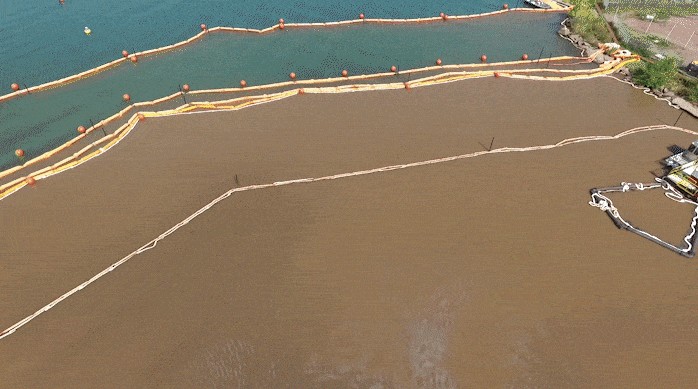 Turbidity is a hot-button issue in the environmental dredging industry because if it is not controlled, contamination can spread to clean areas. Since every dredge project will experience the presence of suspended sediments in the water column, proper measures are taken to control this problem.
State of the Environmental Industry | June 2019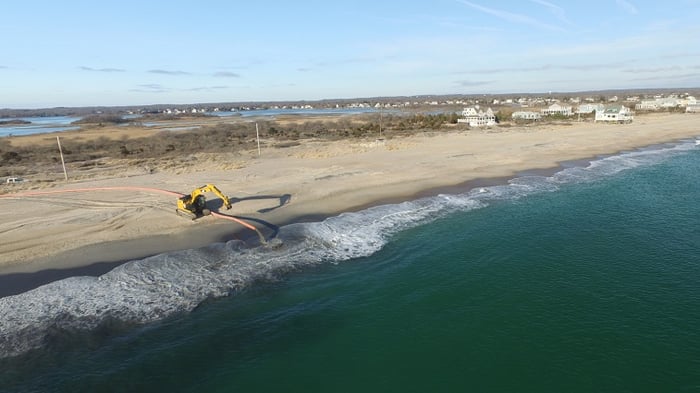 The size, scopes, and complexities of our current projects are overwhelming. Brennan is extremely fortunate to have a very busy, robust workload this year with some exciting projects underway, and more that are set to begin once fish windows open. Here are our observations from a dredging contractor's perspective.
Getting Work Done When Boats Don't Run: Under-Ice Dive Construction and Inspection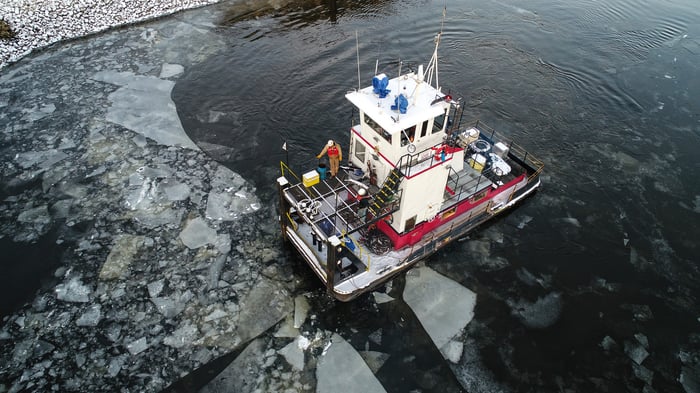 Our team withstood one of the most unpredictable winters in recent memory. As we finally head into warmer weather, we reflect on all we were able to accomplish under the ice this past season. The ice may have been thick - really thick - four to five feet thick. But that didn't stop us from taking on the most demanding under-ice dive projects.
3 Critical (and Simple) Steps to Prevent Stray Current Corrosion at Barge Terminals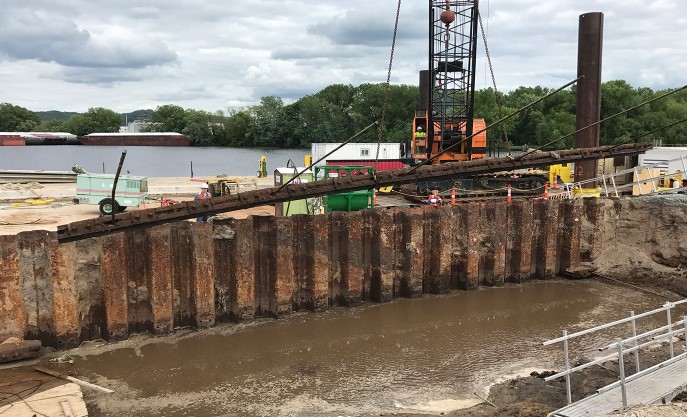 Stray current is electricity from an outside source that flows through steel components and into the water for a ground. Stray current corrosion is a common threat to water-based steel structures such as barge terminals. Though hard to identify the source, damage from stray current can be prevented by following 3 simple steps.
Immersing Mobile Technology into Brennan's Safety Culture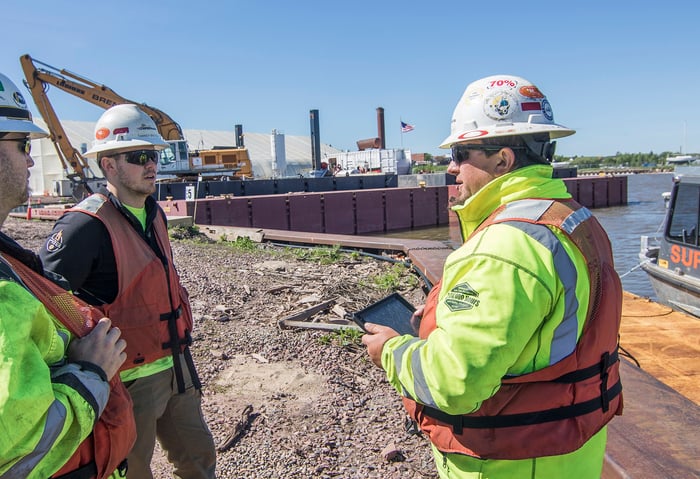 As construction projects pick up speed across the country, so do construction- and safety-related news stories. It's important to ask: What is J.F. Brennan Company, Inc. (Brennan) doing to ensure the safety of our team? And, can we increase safety measures without sacrificing productivity?
Simply put, safety is our top priority. Read More
The 4 Basic Steps of a Wetland Restoration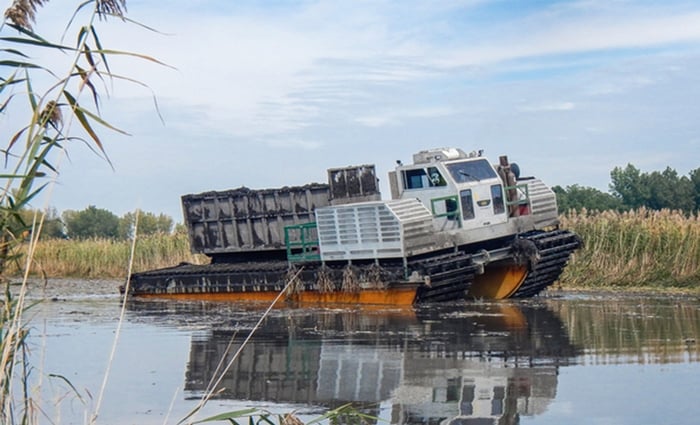 Our experience in wetland habitat restoration began decades ago with the Upper Mississippi River Restoration Program (UMRR), the largest restoration program ever undertaken on a major waterway, worldwide. Since then we have carried out many more restorations along the inland waters of the United States, including restoration after large-scale environmental remediation.
The Science Behind Radial Gate Tensioning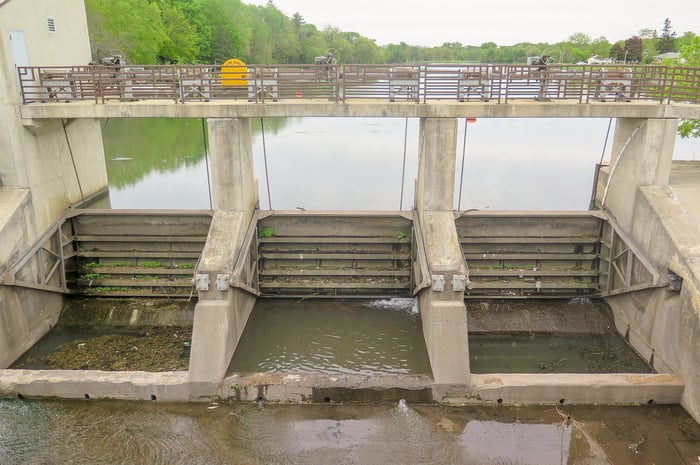 Dams are built to last for long periods of time, however certain components will require periodic repairs and replacements. For instance, radial gates are some of the most common components that need attention. In our experience, we have found certain best practices that will increase the lifespan of these gates, as well as increase their functionality.
Most Watched Video:
100 Years and Just Getting Started
Honorable Mention:
We'll never stop adapting, learning, and creating educational content.
Have a topic or question that you'd like us to dive into? Contact our team directly below and clue us into what you need to know in 2020!