Sandy Lake Dam is owned by the United States Army Corps of Engineers (USACE), St. Paul District. The USACE identified that the original concrete structure needed repairs and improvements to address immediate safety concerns. Because the dam structure was more than 100 years old, the USACE used this as an opportunity to have Brennan rehabilitate the dam and update many of its operational features.
Our new video shows you how we did it!
Performing Dam Rehabilitation and Operational Updates
The rehabilitation of Big Sandy Dam lasted 2 years. Working closely with the USACE, we installed a cofferdam and conducted dewatering, demolition, concrete placement, and sluice gate replacement.
Our Work:
Cofferdam installation and dewatering

Demotion of the existing structure

Concrete placement

Sluice gate replacement
Watch more videos on our YouTube Channel: https://www.youtube.com/@BrennanCompanies
The Sandy Lake Dam Rehabilitation project concluded with a final concrete placement on August 29, 2022, and site demobilization shortly after. Thank you to the entire crew, our project partners, and our suppliers for working with us on this project.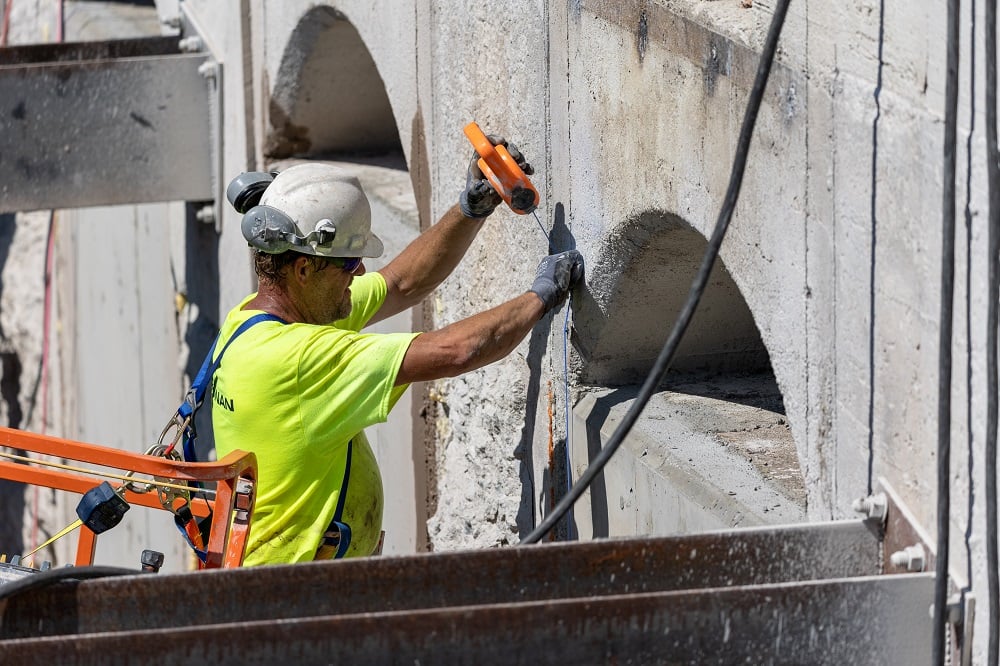 For more details on Brennan's capabilities, please visit our Dam Construction page and connect with our team. More videos from Brennan are available here on our Video Resources page.