LA CROSSE, Wis., June 14, 2022 ― Engineering News-Record (ENR) published its annual ranking of the largest U.S.-based general contractors, with specialty contractor J.F. Brennan Company (Brennan) making the list with an overall ranking of 351. Brennan is listed as the 5th largest contractor in the hazardous waste sector.
The demand for Brennan's environmental remediation services has increased year over year on a national scale. Landing at the 5th spot among all hazardous waste contractors, Brennan is in an echelon of its own, as all its projects take place on, under, or alongside bodies of water.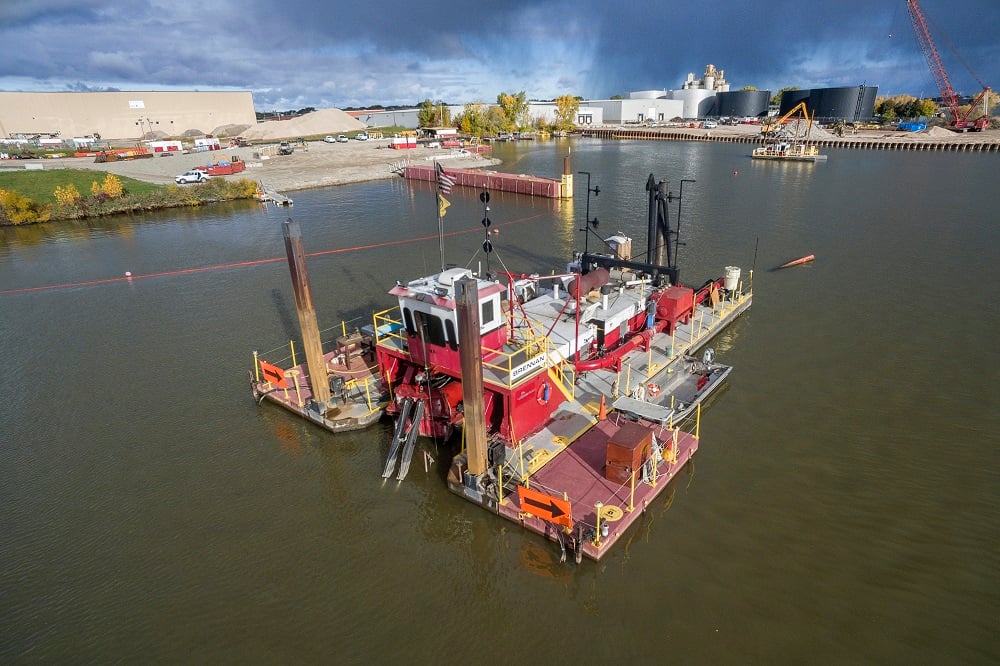 Photo of Brennan hydraulic dredge operating on the Fox River Cleanup Project.
"As a marine-based environmental contractor, clean-up and remediation work has become increasingly demanding. It's an important service that we provide and is more than half of the work we do for our clients," says Brennan Vice President of Environmental Services Greg Smith.
Brennan attributes the growth in its environmental services division to its team of dedicated marine professionals.
"Concerns related to water and impacted sediment in the U.S. are on the rise," says Director of Environmental Business Development Andrew Timmis. "We continue to execute environmental solutions to new challenges through new innovations, applying past experiences, and our great people."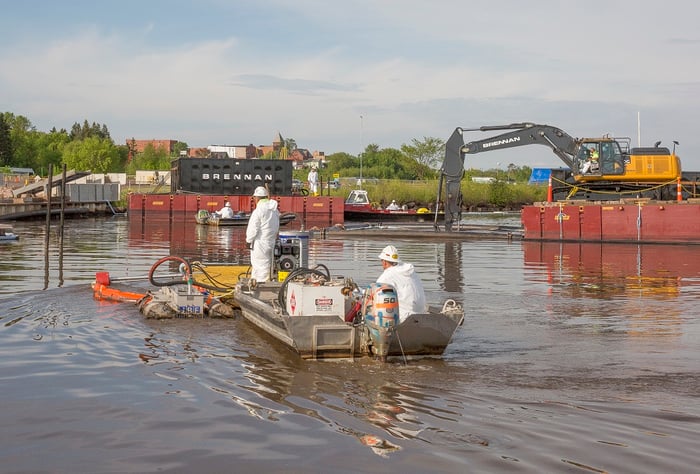 Brennan team members in protective gear remediating the site of a former manufactured gas plant.
Every marine construction project is unique; when hazardous materials are involved the project becomes even more complex. From large-scale, multi-year projects like the Fox River Cleanup Project to private operations that last just a few months, the Brennan team adapts, to surpass client and environmental requirements.
To learn more about Brennan, visit jfbrennan.com/about-us.