---
On June 20th, the U.S. Coast Guard published the final version of 46 CFR Subchapter M, a long
awaited revamp of the laws that govern the inland waterway system. Over the next 11 years, all commercial towing vessels that are longer than 26 feet in length will have to comply to a set of new
rules and regulations.
So if you have a towboat that is over 26 feet in length, on any river, working in any function you are now subject to these rules. There may be potential exemptions for some operations but for most companies operating under a Safety Management System there are no exceptions!
There is still time to get compliant...
---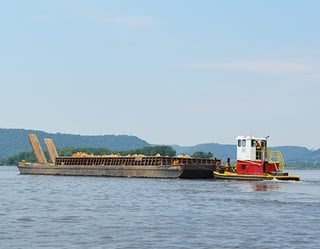 See this little guy? He is now subject to Subchapter M!

Back in 2004, vessel operators along the inland waterways of the United States were informed that new regulations would be implemented that would be similar to blue water (ocean going) vessels. This was called the Maritime Transportation Act of 2004 which calls for 2 options of compliance, and as of June, are now in effect:
Option 1: Towing Safety Management System (TSMS)
This option entails the creation of a safety management system that demonstrates commitment to personnel safety and vessel compliance. Documentation of system checks and crew work tasks such as inspections, training/drills and preventative maintenance are required on a scheduled basis. An annual internal management audit must be carried out to check these records. In addition to this, upon initial issuance of the TSMS certificate and subsequent renewals (every 5 years) a third-party organization (TPO) is also required to perform a management audit, as well as mid-period (2-1/2 years) audit of your TSMS. Vessel audits will also be performed by a TPO initially and randomly over the validity period of the TSMS certificate. All information has to be documented, saved and made available upon the Coast Guard's request. The USCG, at their discretion, may accompany the TPO or conduct seperate audits as needed.
Option 2: The Coast Guard Option
For this option the USCG will conduct an annual inspection of all elements of Subchapter M for both the vessel and the crew. Inspections are similar to the TSMS, but will focus more on critical systems and crew competence. They will concentrate on structural conditions of the vessel, mechanical systems critical to the operation of the vessel, life saving equipment and procedures, and daily operations of the vessel. Crew members will be quizzed on specific operational conditions, vessel knowledge and emergency response drills will be conducted under their supervision. Vessels under this option will need to be made available for the USCG to conduct their dry dock examinations, whereas with the TSMS option allows the operator to chose an internal or external examination by providing objective evidence of compliance. Intervals for dry docking are 2-1/2 to 5 years depending on exposure to salt water.
So where do we start?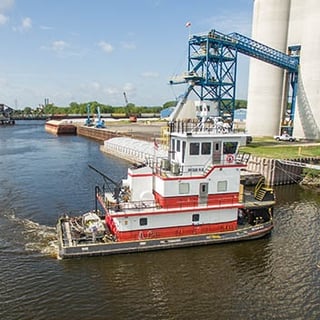 Many towboat operators like Brennan Marine and J.F. Brennan Company have been preparing for this change for several years. Through membership in the American Waterways Operators Responsible Carrier Program (AWO-RCP) and participation in the Coast Guard Bridging Program (a voluntary USCG inspection program) we have been able to gradually adapt to the new changes. These programs still exist and may be of service. There are also private companies out there, such as Rushing Marine, that can help guide you through the process.
Regardless of what option you decide to use, we would suggest to first get familiar with the timelines. Some rules are currently being enforced, the majority hit as early as 2 years, and some are out nearly 11 years. In some cases you can get special exemptions that allow you to operate in restricted areas. This is very important for contractors who may not move tows up and down the river, but may need to move barges around a specific project site. These exemptions must be applied for well in advance, and are granted at the discretion of the USCG.
---
If you have been working to become compliant, than you are well aware of the new regulations, however if you haven't started you have a lot of work in front of you. This is not an easy task and it has taken us several years to learn, understand, and implement the changes. Compliance of Brennan Marine was a much easier task than our construction vessels that fall under J.F. Brennan Company. Much of the difficulties are due to the difference in use of a construction vessel verses a harbor services vessel, which are both regulated the same.
This regulation may come as no surprise to the river industry, however the changes are substantial and noncompliance could lead to costly shutdowns on critical-schedule projects or river operations.