The Interstate Island Avian Habitat Restoration Project is listed as one of the many Areas of Concern (AOC) projects within the Great Lakes. Interstate Island is a small parcel of land located within the Duluth-Superior Harbor along the St. Louis River Estuary. Due to rising water levels, the island has shrunk in size by half in recent years, and along with-it important wildlife habitat has disappeared. The need to restore the rare avian habitat on Interstate Island has been a priority for years, and it came to fruition in 2020.
Plans to Save the Endangered Tern
Brennan's work on Interstate Island consisted of beneficial use impairment (BUI) and re-establishing lost habitat. The project's primary objective was to maintain and improve habitat viability for the largest nesting colony of terns in the Lake Superior region — approximately two-thirds of endangered terns found along Lake Superior nest here.
It was of particular importance to our client and stakeholders: the Minnesota Land Trust, US Environmental Protection Agency EPA Region 5, the Great Lakes National Program Office, the Minnesota Department of Natural Resources, Minnesota Pollution Control Agency, Natural Resources Research Institute, and design engineers Short Elliott Hendrickson, Inc.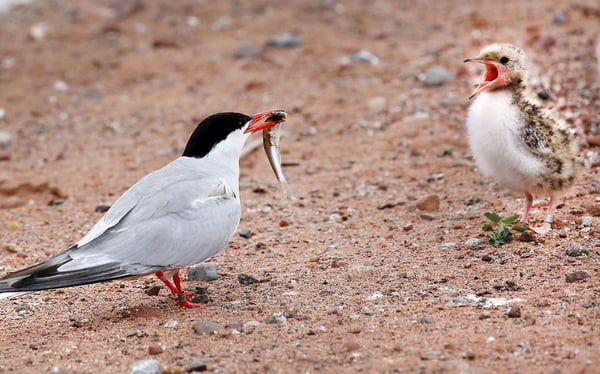 The Common Tern on Interstate Island in Duluth, MN.
Photo credit to Duluth News Tribune: Sinking island to be raised to help terns.
Most of us have incorrectly referred to both terns and gulls as "seagulls", because everyone knew what we meant (typically having fed them French fries at some point). But, we have been corrected by a half dozen people in the wildlife industry. Our crew was instructed to use the term "gulls" for seagulls instead. With that said, "gulls" use the same nesting habitat as terns and have taken over the island.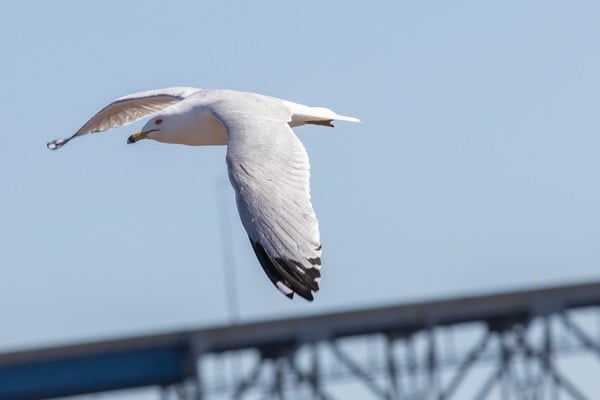 Gulls in Duluth, MN are overcrowding the tern nesting area.
Interstate Island is more commonly known as "Gull Island" in Duluth, Minnesota because when you drive over the main bridge, you can see thousands of gulls nesting over there. Essentially, gulls are overrunning the tern habitat, and our stakeholders expect that by restoring the island terns may have a chance to safely nest and increase in number.
Restoring Habitat on Interstate Island
Brennan was awarded 2 phases of work for the Interstate Island Avian Habitat Restoration Project in spring 2020. In the first phase, we cleared the brush and trees from the island to eliminate perches that hawks, eagles, or any other predator to occupy. We brought in 12,000 TON of sand to our dock, barging the material to the project site for use in raising the elevation and total footprint of the island. Again, which was eroding due to higher-than-normal water elevations and increased storm damage.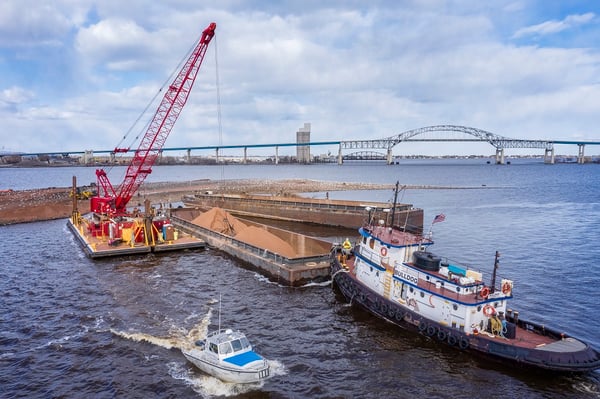 Managing Water Runoff
Our team stockpiled a large amount of driftwood prior to construction and re-placed it along the new shoreline after grading the sand to elevation. This new beach habitat is ideal for piping plover and other shoreline birds like the tern. We built a large temporary swale to manage water runoff around the nesting habitat, which could not be disturbed with nesting season soon approaching.

Operating Outside of Cold Weather and Nesting Season
The construction window was tight. It was a cold spring in Duluth and the ice finally opened up in the harbor in early April. So, we mobilized, prepared the site, brought in and placed material, completed temporary erosion control, and finished the job—all prior to the tern nesting season which started on May 1. Our crew even got everything finished with a few days to spare!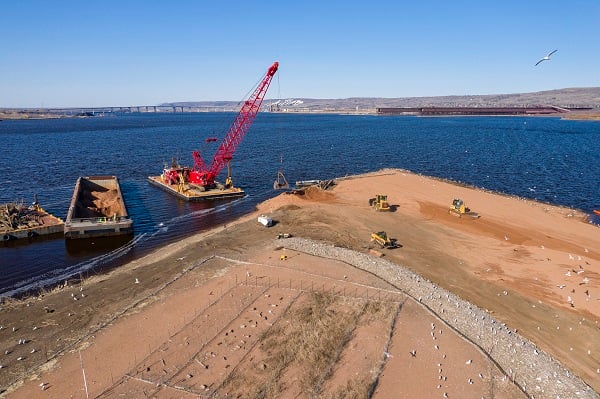 Building Up the Habitat to Withstand Future Erosion
After nesting season, Phase 2 began in September where we buried 30,000 SF of tern habitat itself with another 12,000 TON of sand to raise the island elevation even higher for the next season.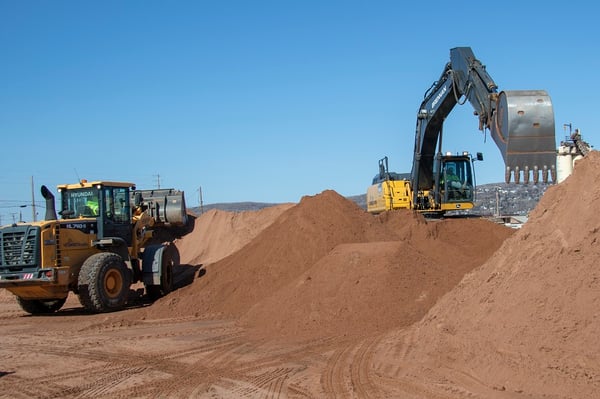 We placed riprap for stability and erosion control and dispersed small rock for the nesting pad. We also confined the area with 2 stages of wire fencing to discourage larger bird species from entering the terns nesting area.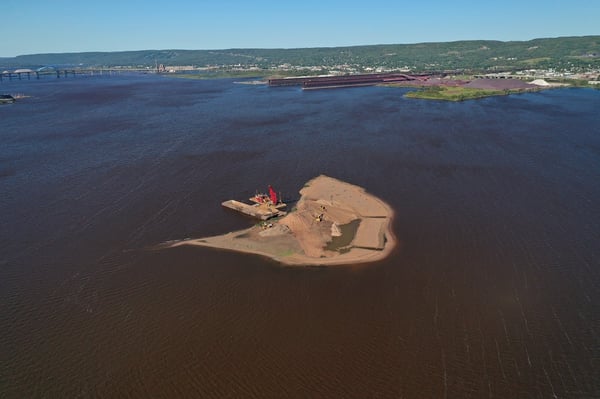 Drone image of Brennan working to restore tern habitat at Interstate Island in Lake Superior.
Special Thank you to Our Crew
We've received extremely positive feedback from all stakeholders who were happy just to see the project start in the first place. Special thank you to our crew members: John Aase, Steve Pfiester, Jesse Christianson, Brandon Hilsen, Cory Swanson, Luke Fuchsel, and Zach Karsten for your great work!
---
From remote locations to dense urban areas, we provide wildlife habitat restoration solutions. Click here for our habitat restoration image gallery.
Learn about our wetland remediation abilities in our blog 4 Steps of Wetland Restoration.