J.F. Brennan Company (Brennan) is proud to be Certified™ by Great Place To Work® for the 7th year in a row. The respected award is based entirely on current employees' experience working at Brennan. 87% of employees said it's a great workplace – 30 points higher than the average U.S. company.

"By successfully earning this recognition, it is evident that Brennan stands out as one of the top companies to work for, providing a great workplace environment for its employees," says Sarah Lewis-Kulin, the Vice President of Global Recognition at Great Place To Work.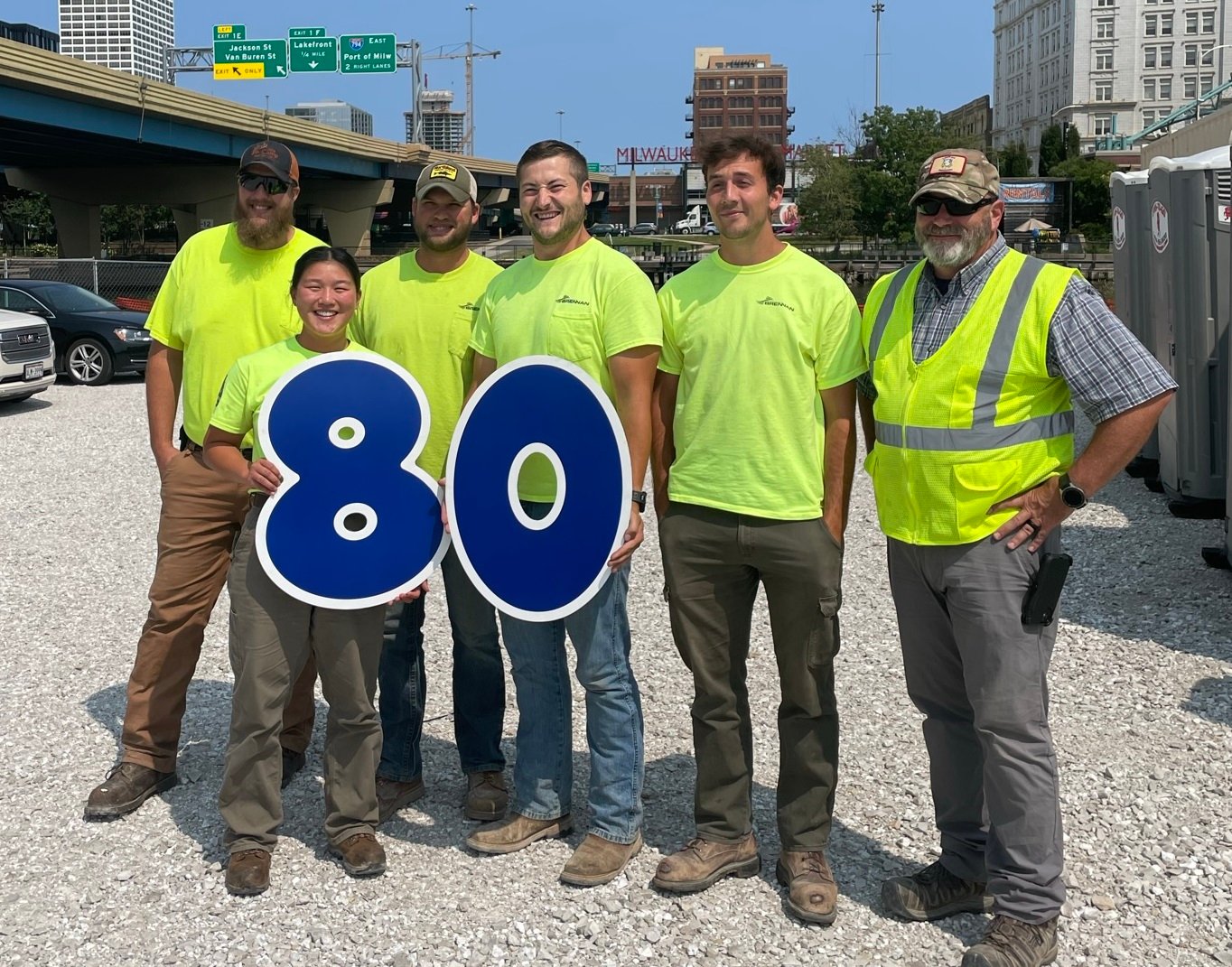 This year, Brennan created an initiative to garner 80% company participation in the Great Place To Work (GPTW) certification survey — 17% more than last year. Having met that goal, this is the most feedback the company has ever received.

"We want to send a sincere THANK YOU to everyone on the team. We made it!" says Brennan President and CEO Matt Binsfeld. "Our 7th year of being Great Place To Work certified and with our highest participation ever."

"People choose to work here because of our culture. A good culture is founded on good people working together as a team to achieve our mission. This distinction, being a Great Place to Work, is all about our amazing people. Thank you, ten times over to our team," says Binsfeld.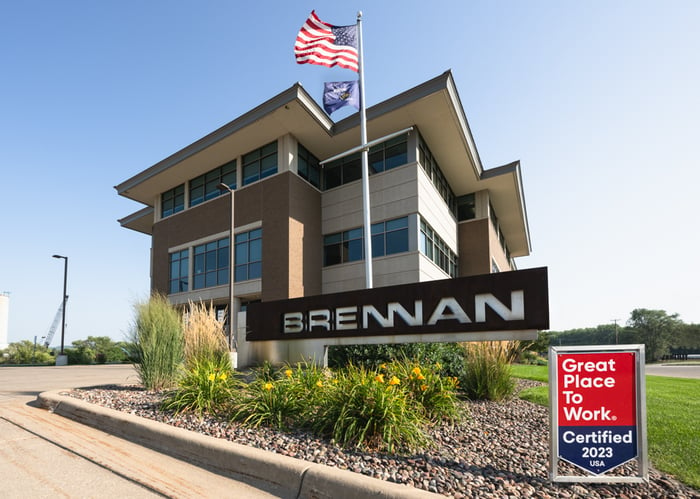 Brennan's Great Place To Work survey results are available to view publicly on their Great Place To Work Profile.

What makes Brennan's employee experience great?
We are a family-focused company determined to provide a rewarding career that offers above-average compensation.
Our Work-Life Balance Program provides a balanced schedule and additional premiums while in the field.
We prioritize safety, quality, and efficiency and strive to make our company the best workplace for all our employees.
Our ability to foster development and innovation within our organization enables us to adapt and grow from within.
Our culture is rooted in everything we do, centered around open communication, respect, and accountability.
Our Brennan Gives Back program supplies volunteers and financial support for foundations and community initiatives nationwide.
According to

Great Place To Work

research, job seekers are 4.5 times more likely to find a great boss at a Certified great workplace. Additionally, employees at Certified workplaces are 93% more likely to look forward to coming to work. They are twice as likely to be paid fairly, earn a fair share of the company's profits, and have a fair chance at promotion.



J.F. Brennan Company, Inc. is an equal-opportunity employer.

###



About J.F. Brennan Company

J.F. Brennan Company, Inc. (Brennan) is a fourth-generation, family-owned marine construction firm specializing in environmental remediation, dam construction, commercial dive, harbor management, and submarine cable services. Working closely with public and private owners of water-based infrastructure since 1919, Brennan operates nationwide throughout coastal and inland waterways.
---
About Great Place to Work Certification™
Great Place To Work® Certification™ is the most definitive "employer-of-choice" recognition that companies aspire to achieve. It is the only recognition based entirely on what employees report about their workplace experience – specifically, how consistently they experience a high-trust workplace. Great Place to Work Certification is recognized worldwide and is the global benchmark for identifying and recognizing outstanding employee experience.