Pride in Our Company
Pride is a common theme for us at Brennan. As an organization, we are privileged to be in a position where we can have so much of which to be proud. We're lucky to have employees who commit to making Brennan a great place to work, and we are proud to have them. Finally, we are proud to be able to say that 96% of our employees are proud to share they work at Brennan, which we discovered from the findings of our 2018 Great Place to Work® re-certification.
Pride in Our Safety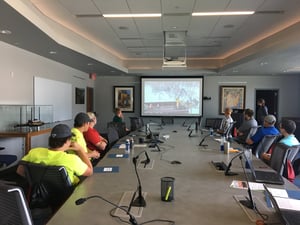 We may be in the business of marine construction, but we are much more than just a collection of boats and construction equipment. Our people are what make us who we are – and because we operate in an industry with certain risks of potential physical danger, we take safety very seriously. In fact, safety is one of the core tenants of our culture. We know that our employees are the key to not just our success, but their families' wellbeing as well. That is why we devote so much attention towards creating our world-class safety program, ensuring that our employees can feel confident they will be able to live a long, healthy life in the career field they have chosen.
Pride in Our Employee's Accomplishments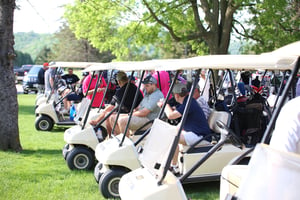 Additionally, there's more that goes into being a great place to work than just being a safe workplace. At Brennan, we work to recognize the accomplishments and the dedication of our employees. If an employee feels recognized and appreciated, they are more likely to be engaged and committed to the mission of the company. We show our pride in our employees by featuring individual employees in our quarterly printed internal publications, engraving names of tenured employees in special locations around the office, giving out annual awards and recognizing outstanding work in our bi-weekly internal newsletters. We work hard to put a spotlight on great work and service to our organization.
Pride in Our Community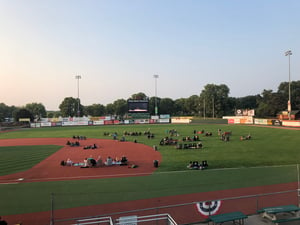 Finally, our employees do great work and service for more than just our company. As a company that has been in business for nearly 100 years, Brennan has been a long-time corporate citizen of the La Crosse area, which is why we believe so much in being involved and helping the local communities in which we operate. We are proud to be involved in the community as much as we are. Just some of the activities we are a part of include sponsoring local youth sports teams, sponsoring and volunteering 5K runs, partnering in initiatives such as Steppin Out in Pink and participating in many other activities in the area. Being active in our community pays dividends by not only heightening the visibility of our organization but also by creating shared, rewarding experiences for our employees and their families that deepen their roots to the area, ultimately creating a better workplace to call home.
Sustaining Our Workplace Environment
It takes a constant, committed effort to make a great place to work. We find that putting employees first and making opportunities for employees to feel supported and appreciated can go a long way towards creating a great sustainable place to work. We are proud of the work we do, we are proud of our people, and we are proud to be J.F. Brennan Company, Inc.