La Crosse, WI — Great Place to Work® and Fortune have honored J.F. Brennan Company, Inc. (Brennan) as one of the Best Workplaces in Construction™. This is Brennan's first time being named to this prestigious list, coming in at 14th place among small and mid-size companies. Earning a spot means that Brennan is one of the best companies to work for in the country.
The Best Workplaces in Construction award is based on the analysis of survey responses from over 25,000 employees from Great Place to Work-Certified™ companies in the construction industry. In that survey, 88% of Brennan's employees said the company is a great place to work. This number is 31 points higher than the average U.S. company.
Companies were only considered by Fortune magazine if they had been a Great Place to Work-Certified organization. Brennan has been certified as a Great Place to Work for the last 6 years running.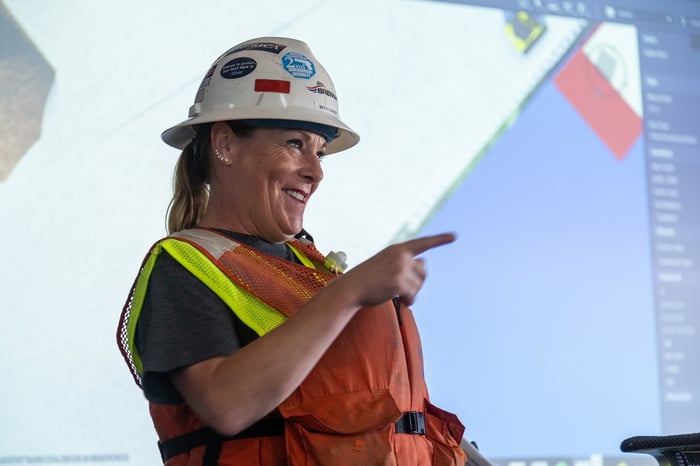 Our Site Safety Manager Beth photographed conducting a safety meeting with visitors before they tour our facilities.
"We are honored to be recognized for our workplace culture by such a respected publication and by the Great Place to Work organization. Workplace trust is a primary data point by which companies are evaluated in the Best Workplaces rankings; trust is the foundation of any high-performing team," says Brennan President and CEO Matt Binsfeld.
"At Brennan, trusting in one another to work safely, to deliver high-quality results, and to provide mentorship is what separates us from other companies. We are incredibly fortunate and grateful that so many fantastic, talented people choose to make their careers here at Brennan."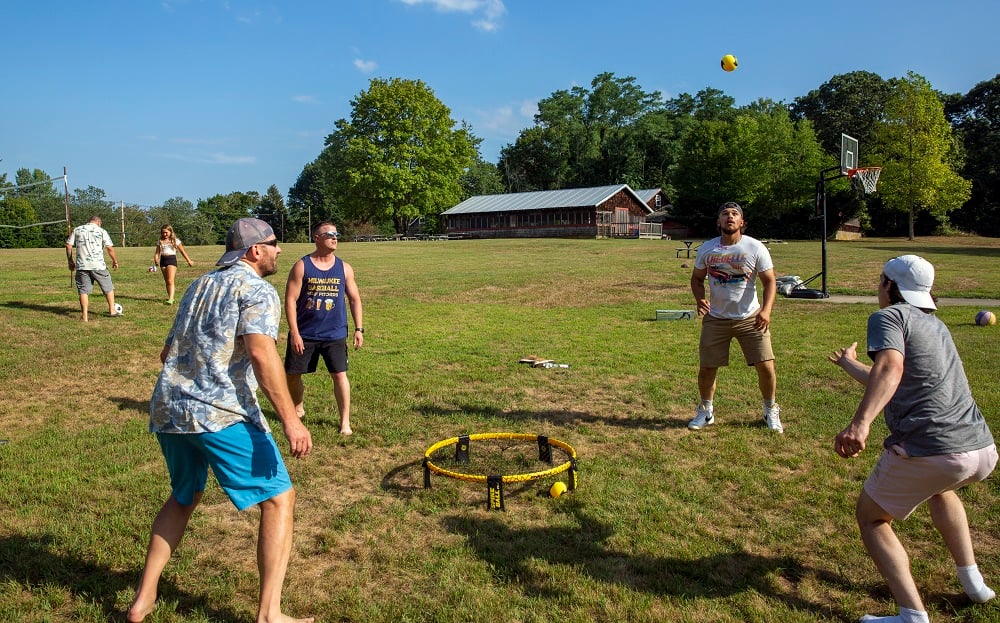 President & CEO Matt Binsfeld playing SpikeballTM with team members at the company's annual clam bake in Rhode Island.
Great Place to Work is the only company culture award in America that selects winners based on how fairly employees are treated. Companies are assessed on how well they create a great employee experience that cuts across race, gender, age, disability status, or any aspect of who employees are or what their role is.
"These companies have adapted to the challenges of an ever-changing workplace by their commitment to inclusive, high-trust cultures where employees are treated as human beings first and foremost," says Michael C. Bush, CEO of Great Place to Work. "Congratulations to the Best Workplaces in Construction."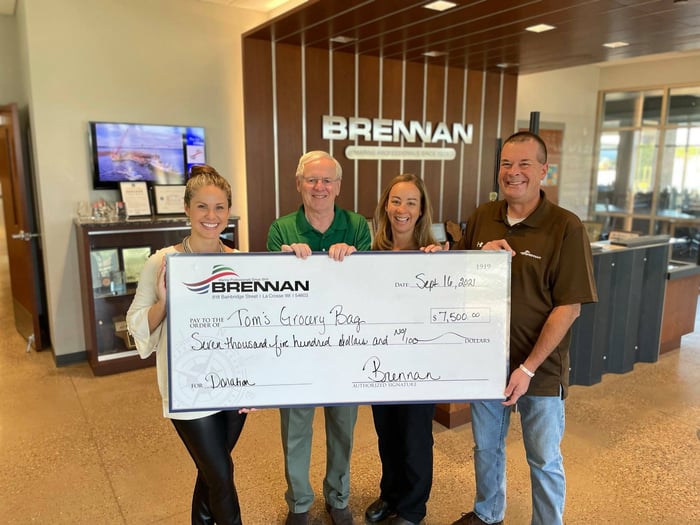 The employee-run Brennan Gives Back program donates to various charities, non-profits, and community initiatives throughout the country.
J.F. Brennan Company locations and contact information are available at jfbrennan.com/contact-us. For more detailed information, please email news@jfbrennan.com with requests.