Our final installment of becoming a tow boat master focuses on the demanding schedule that one will encounter if he or she chooses this path. It is not an easy schedule, but the rewards have drawn many.
Schedules
Although life of river master is very rewarding there are many challenge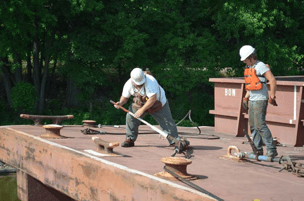 s, and schedules can be one of them. A fleeting and switching master generally will switch back and forth from days to nights working through weekends and holidays. A short haul towing master could spend several days at a time on smaller vessel often making challenging crew changes miles from their home. Line haul vessels also have a schedule that is very challenging to masters and crews because they generally have to work 30 days in the row, or sometimes more. While working they also have live on the vessel, not an easy task for a family man.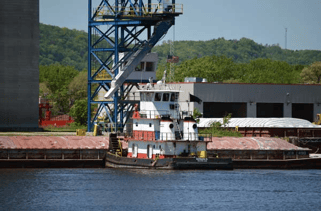 Reward
The hard work and responsibility put into becoming a master is culminated with great reward. Many masters make six figures annually all from a trade they learned through on the job training while being compensated for their work. You will also have the reward of being able to work along the scenic inland waterways. The reward of a sunrise or sunset, the beauty of nature living in your work area, or the simple rock formations and changes in terrain along the river are indescribable.
The beauty of the Mississippi that Mark Twain wrote about so many years ago still exists today!